Tschabalala Self, Huê Thi, Michele Quan, Myron Polenberg, Chris Freeman, Scout Pines aka Brian Bruno, Lucy Welch, Baju Wijono, Ife Cobbins, Charlotta Janssen, Chiarra Hughes, George Spencer, Pauline Decarmo, Ntchota Badila, Louise Smith, Tom McGill, Sienna Reid, Jane Ehrlich, Shannon Greer, David McIntyre, Jessica Willis, Gail Peachin, Andre Juste, Jeremy Bullis, Reggie Madison, Michael Larry Simpson, David Konigsberg and Terence Mulligan.
Epiphany
It's the cracks that let the light in.
A series of five monotypes by David Konigsberg in support of Friends of Hudson Youth. View here [+]
Lithographic Print with Hand Rendered Markings
Shelter Choreography
by Jonah Bokaer
Limited edition print available for purchase in support of Black Lives Matter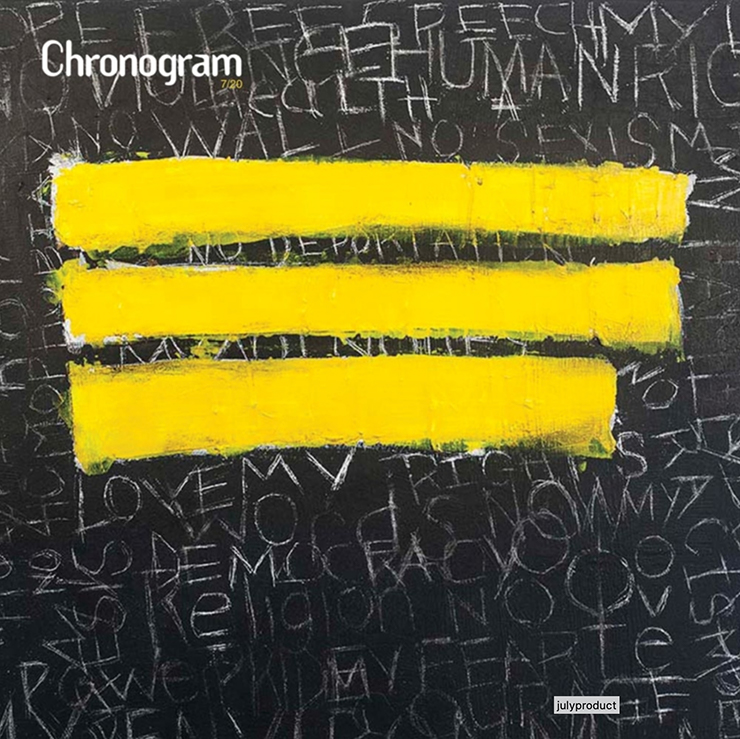 On the Cover of Chronogram
Unholy IV, one of four works in a polyptych by the painter Pauline Decarmo, is featured on the cover of Chronogram's July issue. All four pieces are available here, at hudsonartfair.com, with 25% donated to Hudson not-for-profits that are helping Hudson in the fight for social justice during the COVID pandemic.
View the entire series here [+]
Order a copy of Chronogram here [+]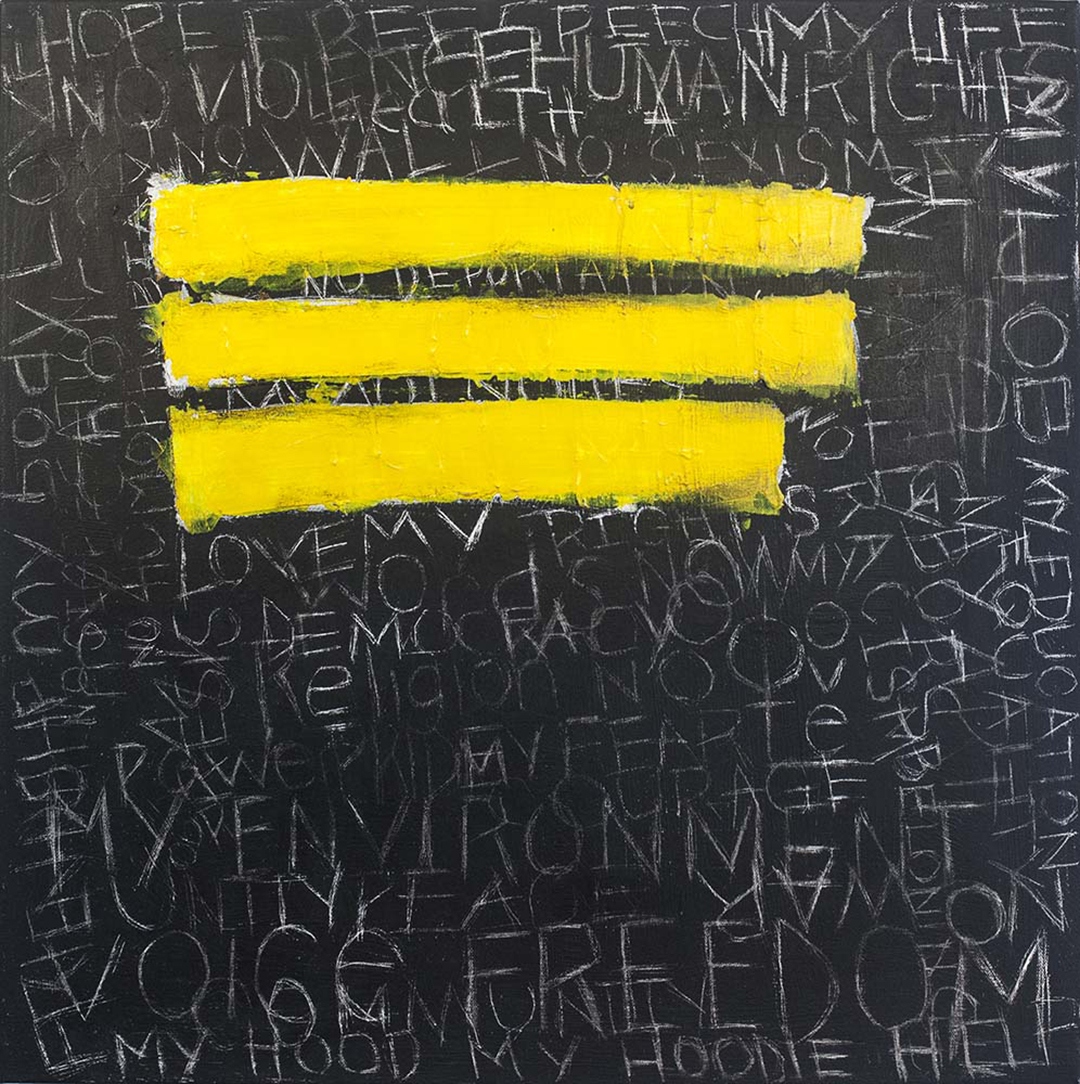 Pauline Decarmo
Acrylic on canvas
24″ X 24″
HELPING ARTISTS
HELPING HUDSON
Hudson has always supported artists, now artists, are supporting Hudson.
Hudson Art Fair will donate 25% of their sales to charities fighting for social Justice and helping Hudson during the Covid-19 Pandemic: Hudson Youth Center, Operation Unite, Hudson Arts Emergency Project, Perfect Ten.