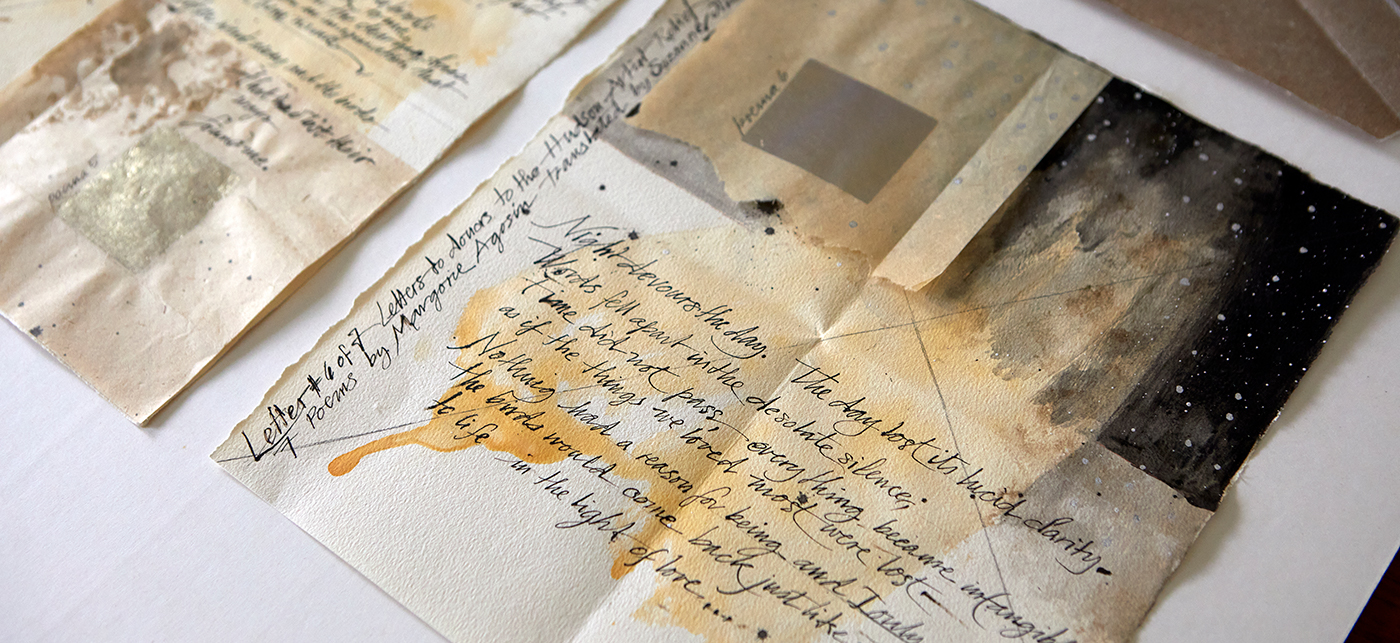 Letters to Hudson
7 Letters for 7 Birds
By Lydia Rubio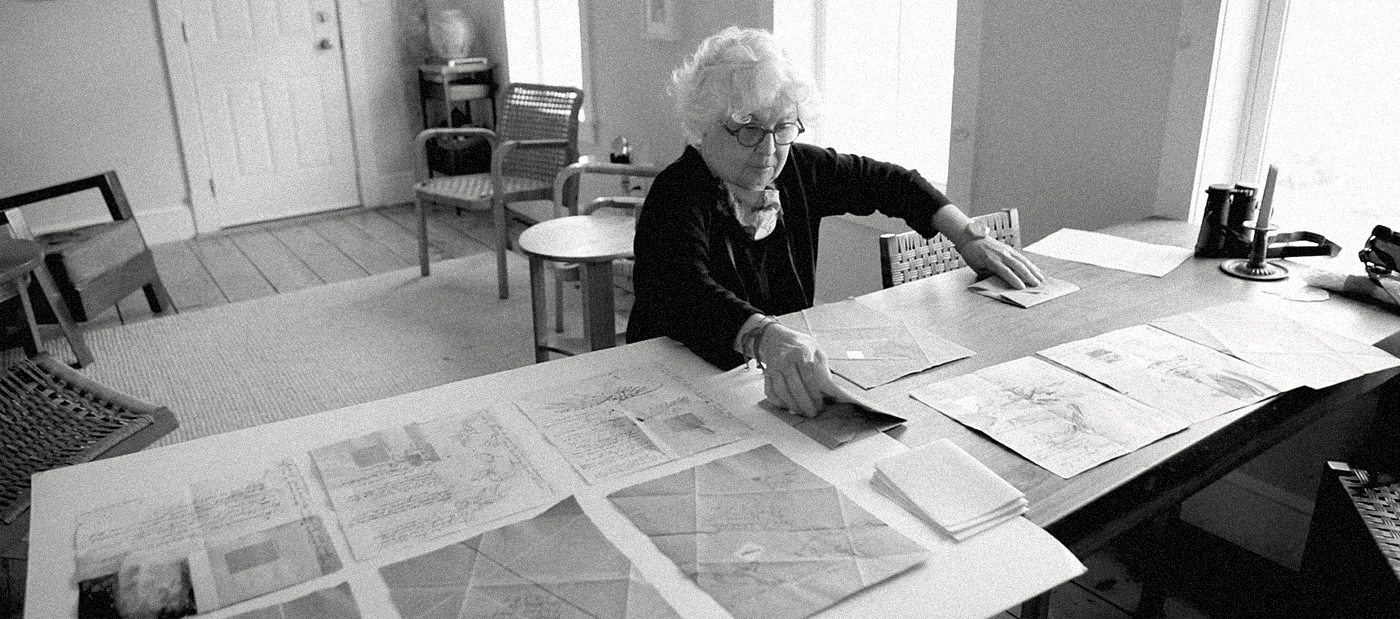 Lydia preparing the letters for mailing.
Lydia's Mail Art ready to Ship.

Lydia Rubio received a Hudson Arts Emergency Project award to create a collection of mail art to send to the fund's top donors. 

HUDSON ARTS EMERGENCY PROJECT
COMMISSION A LETTER OF YOUR OWN [+]
25% Donated to The Cornell Lab of Ornithology
Conserving birds and biodiversity in the 21st century
Where have all the birds gone?
Those who inhabited hazy, misty regions.
Those who resisted the glare of snowdrifts?
Those who inhabited the regions between shadows
to return to the light where all the birds have flown?
And why did we let them flee?
MARGORIE AGOSIN
TRANSLATED BY SUZANNE JILL LEVINE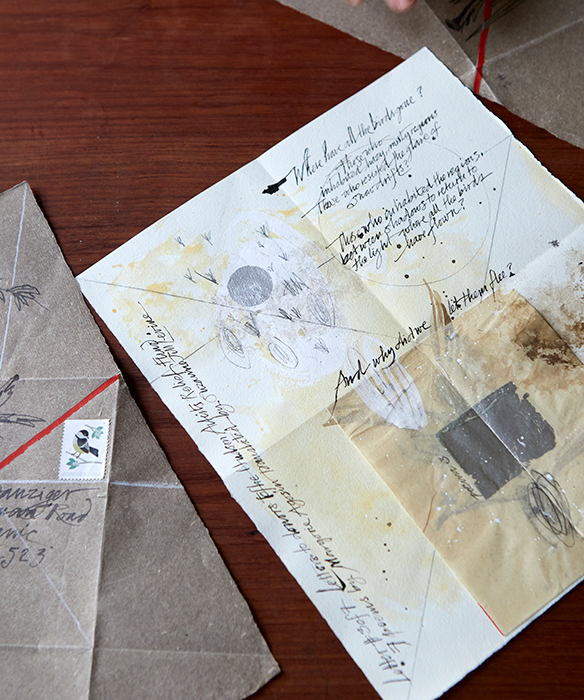 Commission Lydia to create an original work of mail art,
it's the perfect gift, limited avalibility.

Letters to Hudson by Lydia Rubio
Commission Lydia to create a unique work of art; letter and envelope.
After ordering there will be a consultation to determine content and images.
Letter approx. 8.5 x 11 watercolor, ink, collage on handmade paper
Envelope  8.5 x 11 flat, approx. 6 x 8 inches folded
Limit stage one: 15 commissions
Delivery 15 days from order, depending on the schedule of commissions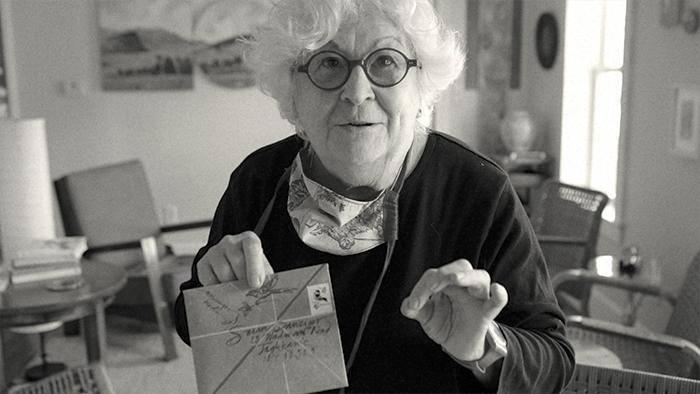 Lydia Rubio, is a 2020 Tree of Life Grant awardee whose work has been exhibited in 27 solo and over 50 group shows in the USA and internationally including the Museum of Contemporary Art Chicago, The Bronx Museum of the Arts, Museum of Latin American Art Long Beach, CA, Snite Museum of Art, IN, Baum Gallery of Fine Art, The OAS Museum of Latin American Art, Washington DC, the Center for Book Arts NY. Her artists' books are in several university collections among them Stanford University, University of Southern California, University of Miami. She has taught at Parsons School of Design and the Harvard Graduate School of Design.
Visit Lydia online at lydiarubio.com
Lydia Rubio is accepting commissions to create a custom piece of mail-art.
Order here [+]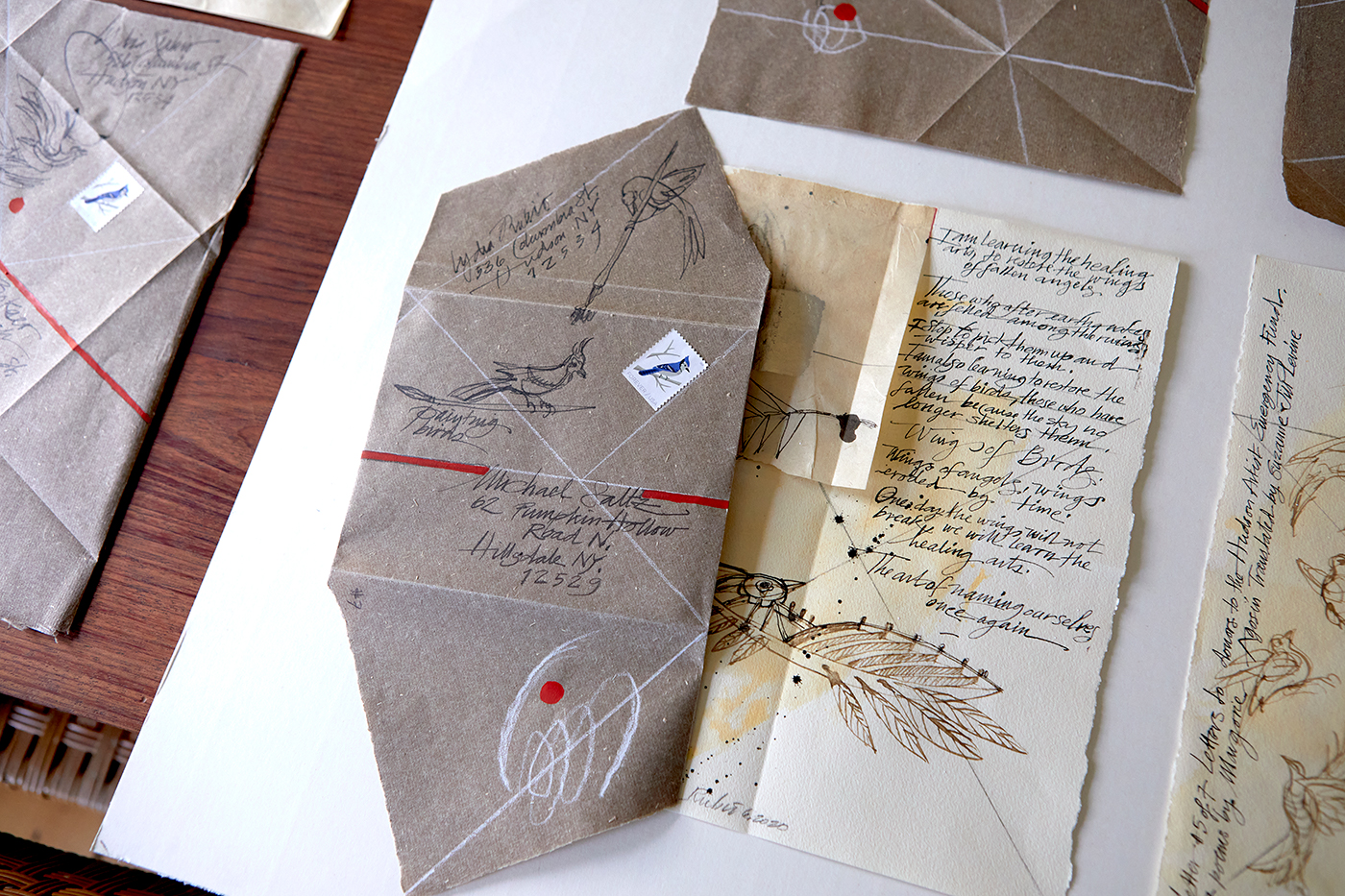 Working with poet Margorie Agosin and translator Suzanne Jill Levine was a true collaboration, an improvisational process where image and text found their final form based on chance, intuition and the long-standing friendship of three Latin American woman artists.